Ecopod Concepts is an off-site manufacturer of transportable residential and commercial buildings that was founded seven years ago as an alternative to costly building methods and low spec prefab buildings. Headquartered in Auckland, they provide offsite manufacturing to ensure a higher quality product, fixed manufacturing timeframes for their customers and are not subject to adverse weather conditions. We recently caught up with Managing Director, Paul Dyson to chat about the challenges facing the construction industry and their customers.    
There is more to Ecopod than portable cabins and tiny homes, although they build those too. Their enclosed facility enables them to offsite manufacture everything from granny flats to four bedroom homes. All their builds are fully consented, when required. Their efficient manufacturing process, employing KAIZEN™ principles of continuous process improvement, allows them to offer their customers higher quality, predictable prices and timeframes. A win-win for the scheduling and cash flow requirements of Ecopod, and their customer's budget and planning. 
The construction industry has been under pressure in recent times, and Tiny Home businesses have been particularly hard hit by supply chain delays and other external factors that have impacted their cash flow. As a result, customers are wary of trusting building companies to complete and deliver a build, and banks are wary of lending to customers embarking on new off-site builds, especially outside larger building companies, where the perceived risks of non-delivery of a build are higher.  
So how does a company like Ecopod get around the need for supplier and client trust, and security of finance?
Ecopod already supports their clients with the financing side of a project. Existing relationships with a finance company and mortgage broker ensure that clients, regardless of whether they own the land their future dwelling will reside on or not, can access funding to realise their building dreams. The gap Ecopod identified was to provide peace of mind to customers (once finance was approved), that Ecopod would deliver the build.
Ecopod's terms and conditions clearly outline that on project completion, following receipt of the final project payment, the customer then receives full title of the dwelling. Despite this reassurance, Ecopod has been finding that current market conditions, and recent construction company liquidations have made their customers uncertain about committing to a new build.
To get around these issues, Paul heard about IPromise through a colleague. He commented "access to finance and security of finance is front of mind for many of our customers".  The fact that IPromise provides a trust account to secure funds until certain, agreed milestones are reached are helpful to build trust with customers and assure them that they'll receive the final product. Potentially, IPromise is also a straightforward way to placate lenders as well – releasing funds at key milestones is a common way for banks to structure their lending, so IPromise's trust account model could be useful in supporting a bank application for finance.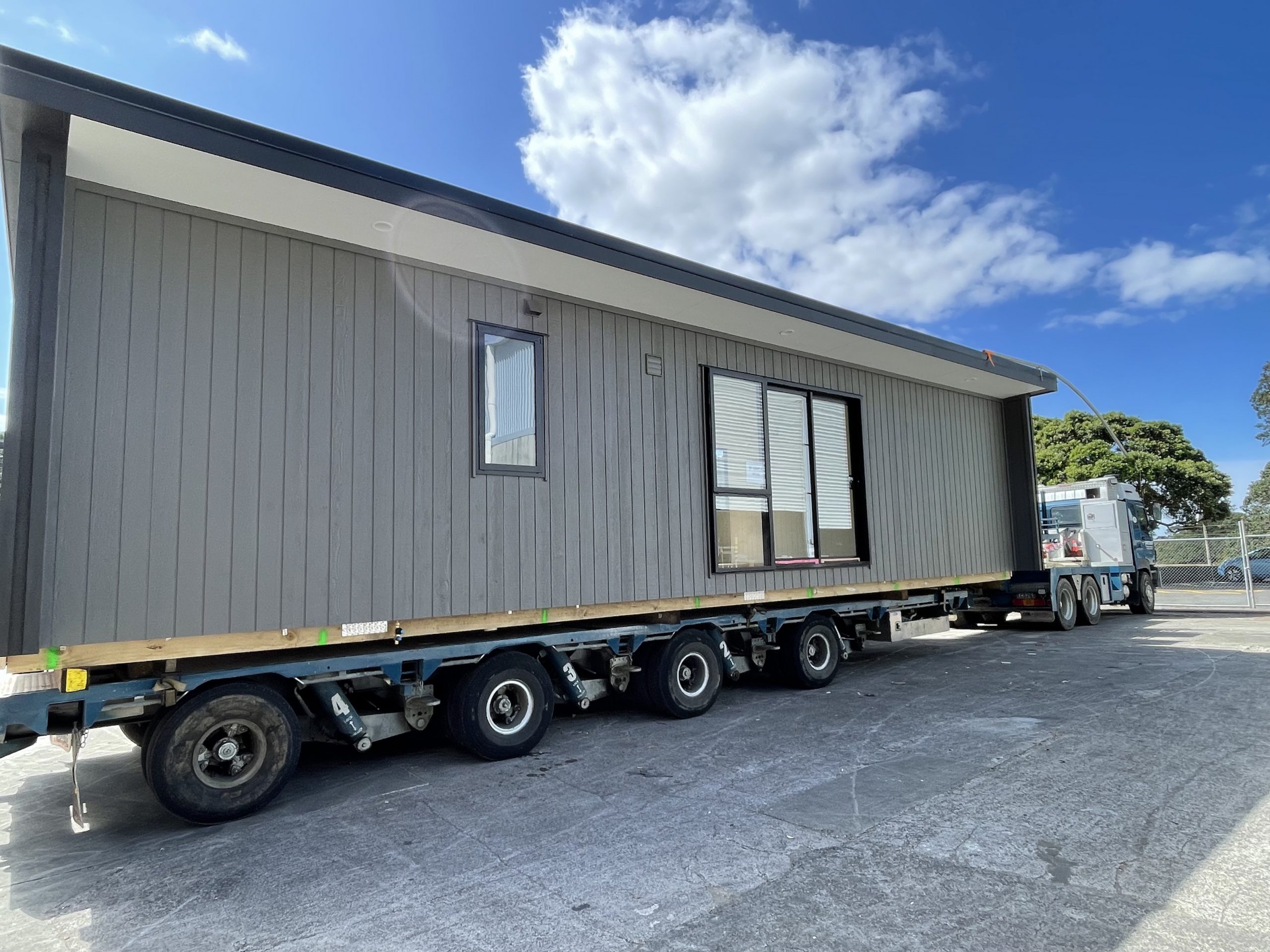 Are there similar secure payment offerings out there?
Historically, Ecopod has had arrangements with accountants or legal firms to provide a similar secured payment option for their customers. This process was complex for Ecopod to administer and their customers to navigate, with contracts, forms and unnecessary additional expense required.
IPromise's secure payment solution provides a cheaper, quicker, more streamlined process which is easy for both businesses and their clients to use. Initially Ecopod's accounts administrator was apprehensive at using yet another online platform, but found it easy to navigate and manage each step of the payments process.
An added bonus has been the fantastic customer service from the IPromise team – super responsive and answering all questions and concerns promptly.
Ecopod is already recommending the IPromise platform to other companies in the industry. Secure payments is such an issue for businesses, that smart solutions like IPromise need to be shared, and normalise the idea of holding payment in trust, while the agreed work is completed.
Ecopod is convinced that IPromise solves a complex problem for businesses and customers, in such a simple, secure way.
In addition, the software offers increased security for all parties involved. Transactions are securely stored in a BNZ Trust Account, providing an immutable record of all payments made, and payments are only released when both parties are satisfied the job has been completed as per the quote. This reduces the risk of disputes and fraud, as well as providing a transparent and auditable payment trail.
IPromise is proud to be leading the way in solving payment issues in the construction industry, and is committed to continuing to provide a superior payment solution for all parties involved. With their secure payments software, contractors and tradespeople can be assured that payments will be made promptly and fairly, without the need for complex administrative processes or new legislation.
Whether you work in Professional Services, Construction, Consulting, Manufacturing, or any other service-based industry, IPromise will add payment security, improve cash flow, reduce administration time and enable open, easy communication for your projects.
Start your free 90-day trial (no credit card required) here.